San Juan Canvas bags are handmade right here at our marine canvas shop in the Port of Friday Harbor, Washington. Our unique, one-of-a-kind bags are made from remnants of canvas and sailcloth, turning scrap material into useful and beautiful products. The idea for our bags came out of the desire to keep so much excess fabric out of the landfill.
Our canvas tote, duffel, ditty and toiletry bags are made primarily from Sunbrella fabric leftover from various projects in our busy canvas shop. Other remnants such as vinyl and furniture fabric are also put to good use. Each bag is one of a kind depending upon the size and shape of the scrap fabric.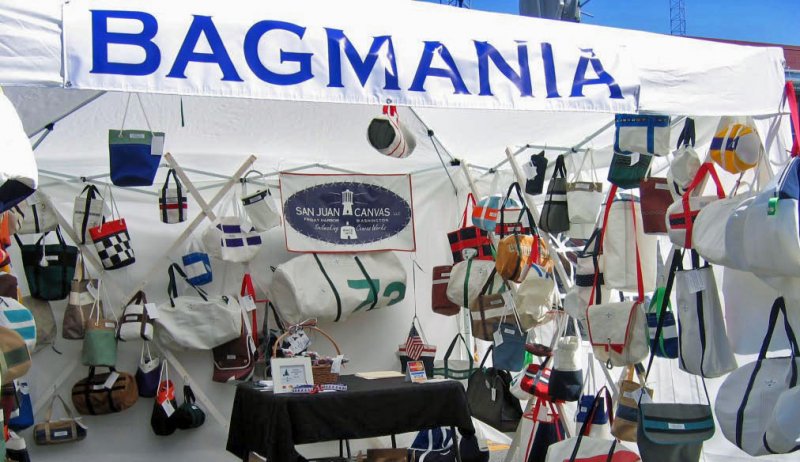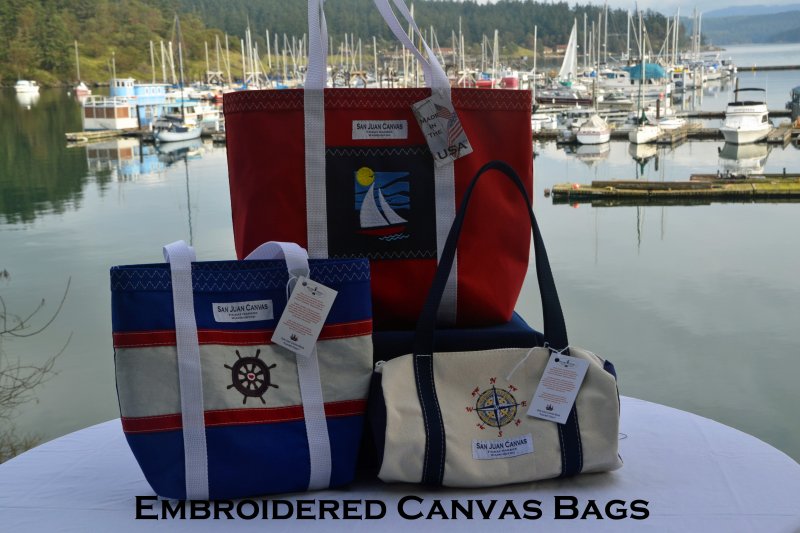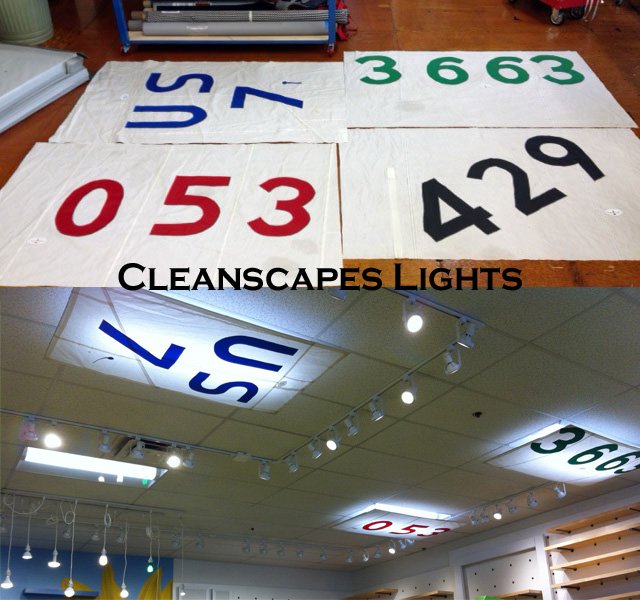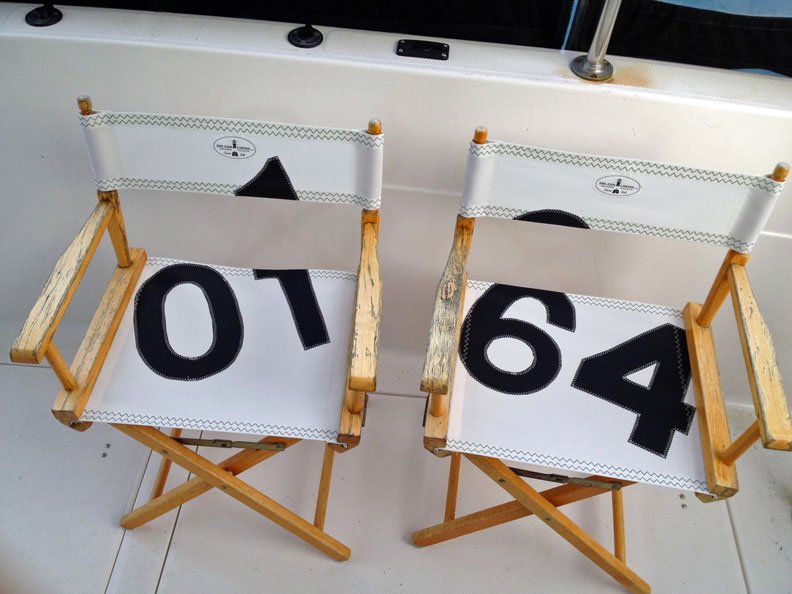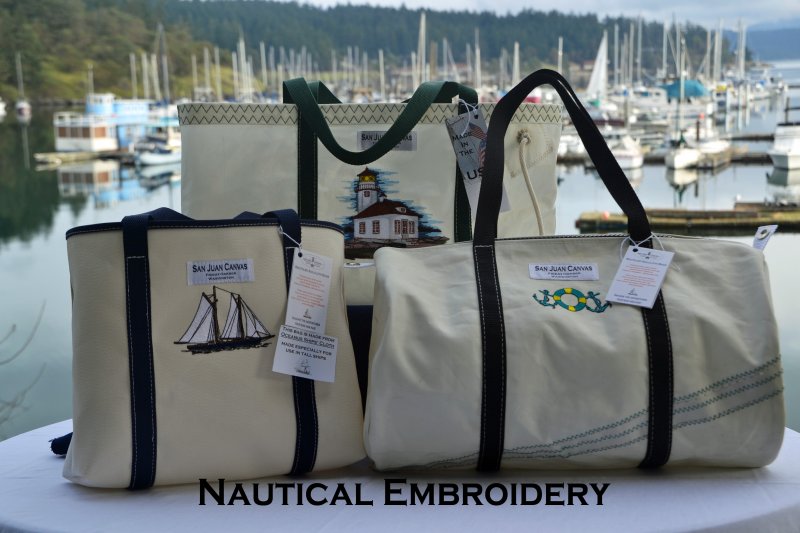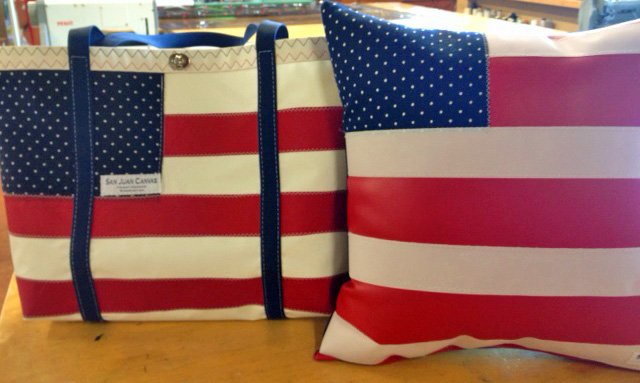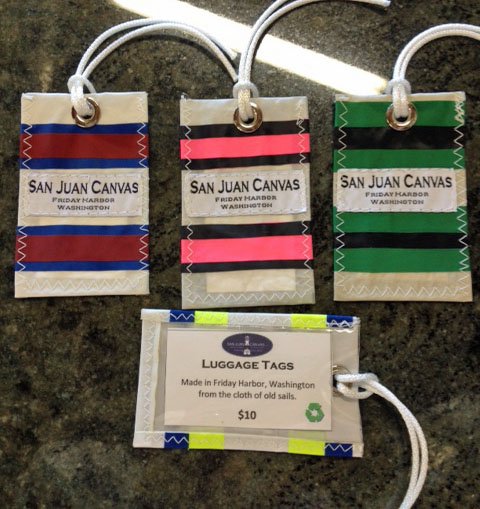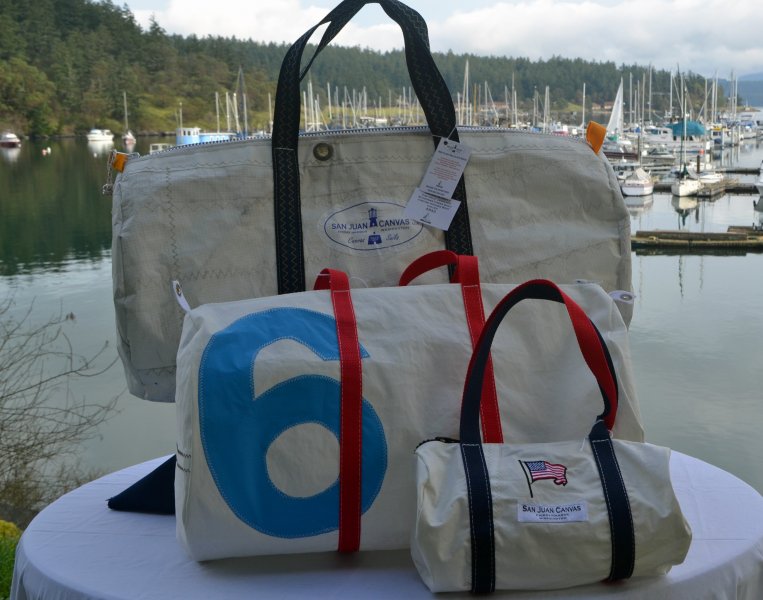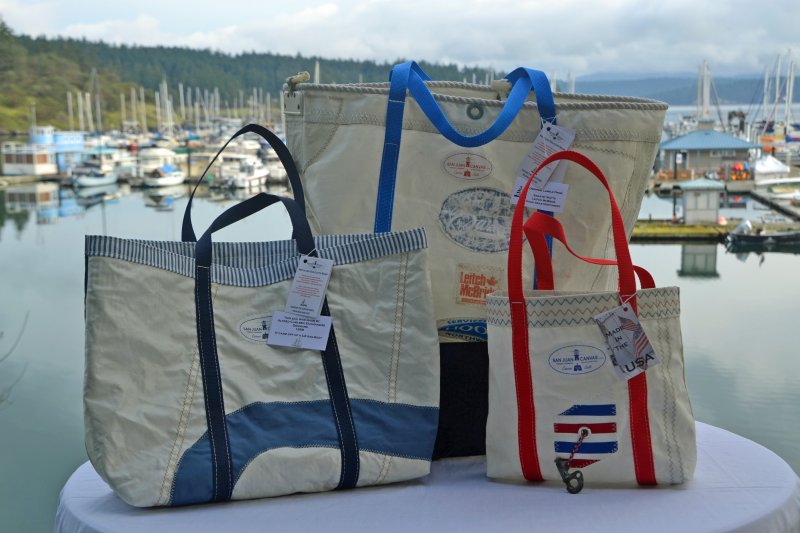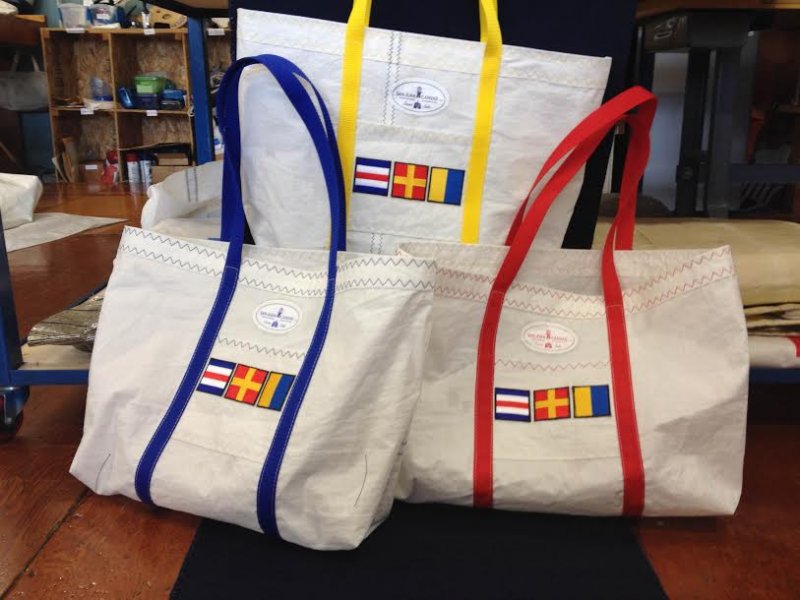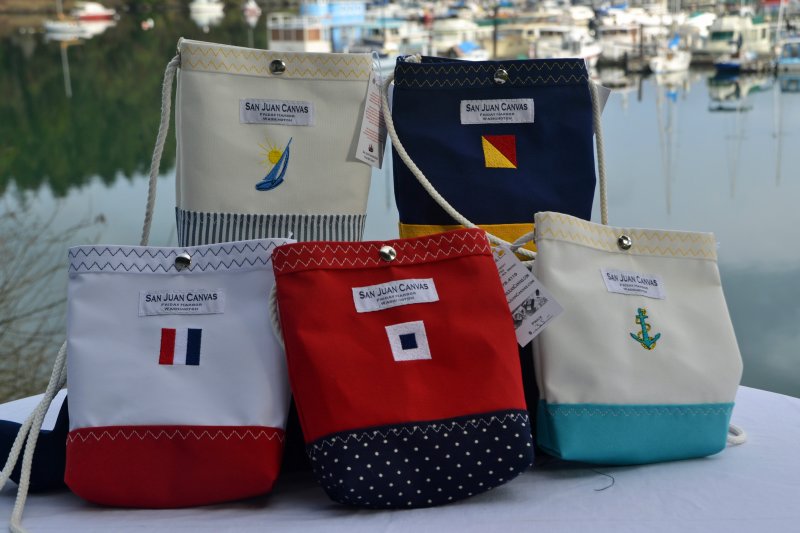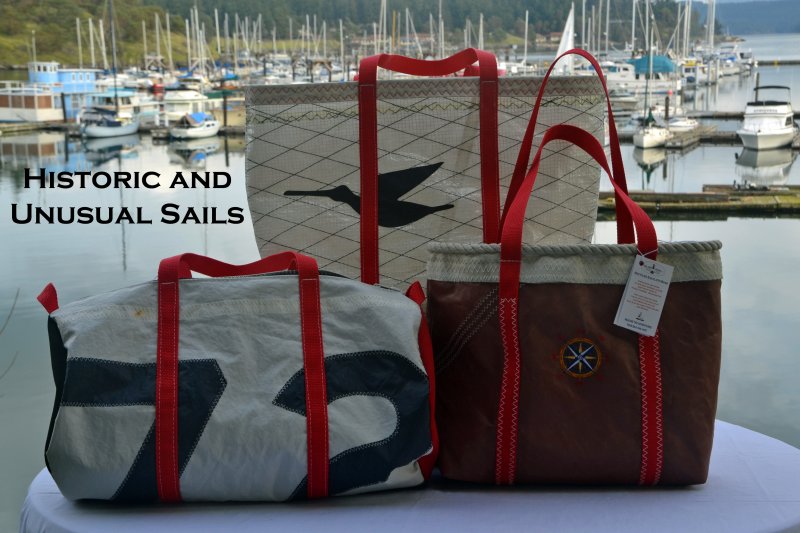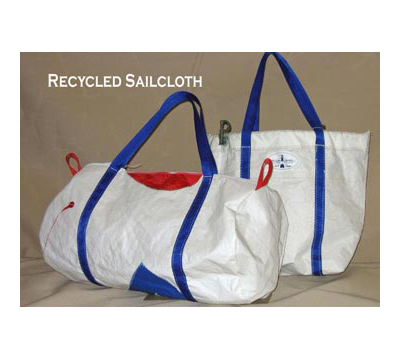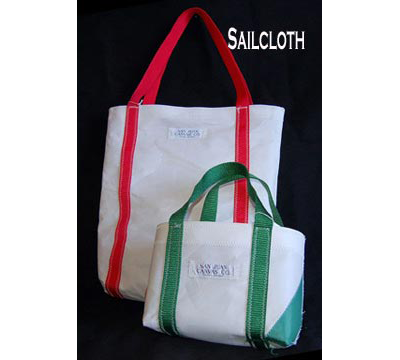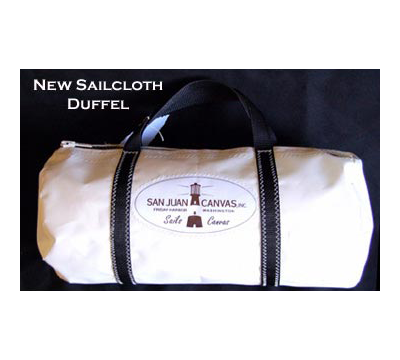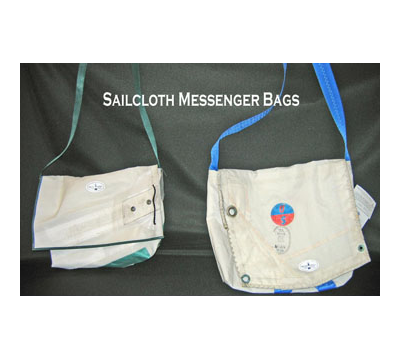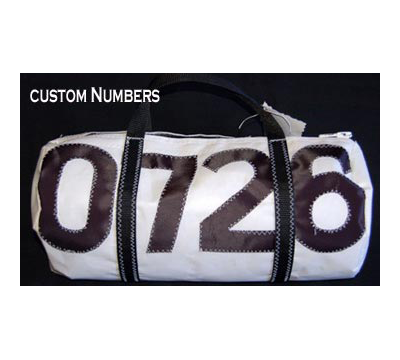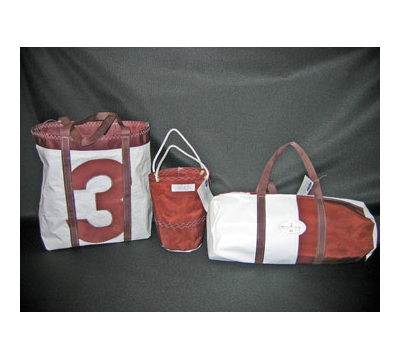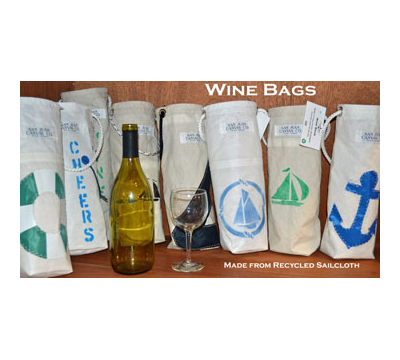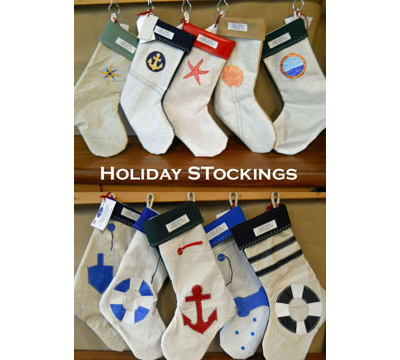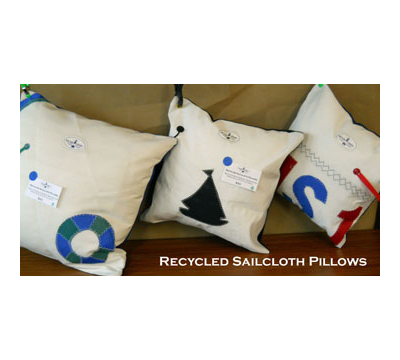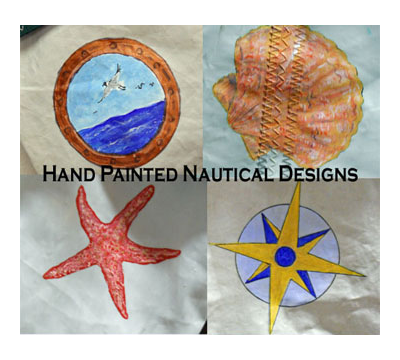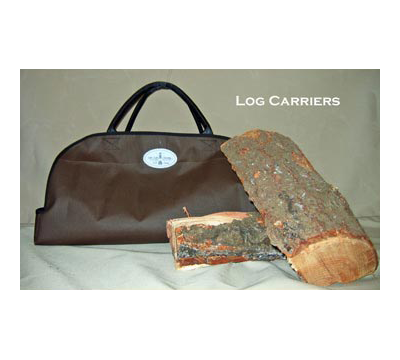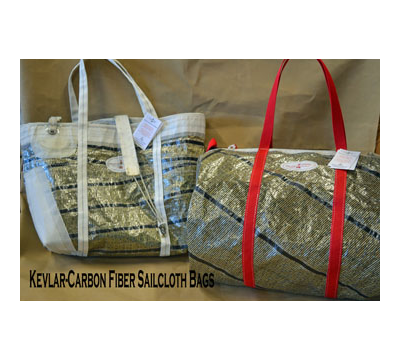 The sail making and sail repair projects we do also produce waste from which we make various styles of bags. Some of our most popular bags are made from old sails donated by sailors who have been sailing the San Juan Islands, Puget Sound and beyond. The sails are cut up and made into tote, duffel, messenger bags and pouches that often have their original sail numbers, tell tails and hardware incorporated. Each bag is unique and high in character. They show off the great adventures they have had.
Novelty items such as pillows, wine bags, luggage tags and holiday stockings all made from recycled sailcloth have also proven to be popular to those who love all things nautical or want a distinct souvenir from their visit to the San Juan Islands.
San Juan Canvas is happy to create custom bags in just the colors and size you want. Sailcloth bags can have custom numbers with special meaning. We now have a commercial embroidery machine that allows us to decorate with an unlimited variety of nautical designs. Custom designs can also be digitized for embroidery. How about a rendering of your boat or your boat name in signal flags. Just ask!
We love our local businesses and enjoy working with creative business owners to design a product just for them that represents their slice of paradise in the San Juans.
STOP BY OUR SHOP IN THE PORT OF FRIDAY HARBOR or CONTACT US FOR YOUR VERY OWN, ONE-OF–A-KIND BAG.
Thanks.
Derek & Lauren
The Crew at San Juan Canvas, LLC